I have conducted research on the nature of stigma as it relates to ethnic identity. That work examined the experiences of students of color in specific contexts (for example, predominantly-White academic institutions). I am currently researching the role of ethnicity and ethnic identity in romantic partner preferences. In addition, I am also conducting research on anti-Arab/anti-Muslim prejudice.
Primary Interests:
Culture and Ethnicity
Intergroup Relations
Prejudice and Stereotyping
Self and Identity
Note from the Network: The holder of this profile has certified having all necessary rights, licenses, and authorization to post the files listed below. Visitors are welcome to copy or use any files for noncommercial or journalistic purposes provided they credit the profile holder and cite this page as the source.
Image Gallery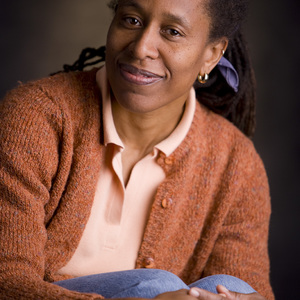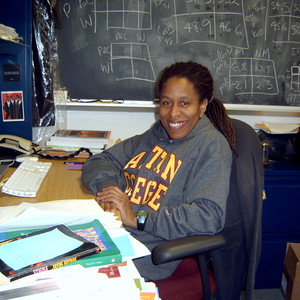 Journal Articles:
Britt, T. W., Boniecki, K. A., Vescio, T. K., Biernat, M., & Brown, L. M. (1996). Intergroup anxiety: A person X situation approach. Personality and Social Psychology Bulletin, 22, 1177-1187.
Brown, L. M. (1998). Ethnic stigma as a contextual experience: A possible selves perspective. Personality and Social Psychology Bulletin, 24, 163-172.
Brown, L. M., Boniecki, K. A., & Walters, A. M. (2004). Intergroup flexibility and people's views of African Americans. International Journal of Intercultural Relations, 28, 373-398.
Brown, L. M., Bradley, M. M., & Lang, P. J. (2006). Affective reactions to pictures of ingroup and outgroup members. Biological Psychology, 71, 303-311.
Brown, L. M., & Dobbins, H. (2004). Students' of color and European American students' stigma-relevant perceptions of university instructors. Journal of Social Issues, 60, 157-174.
Brown, L. M., & Johnson, S. D. (1999). Ethnic consciousness and its relationship to conservatism and blame among African Americans. Journal of Applied Social Psychology, 29, 2465-2480.
Brown, L. M., & Lopez, G. E. (2001). Political contacts: Analyzing the role of similarity in theories of prejudice. Political Psychology, 22, 279-292. [Special issue entitled "Psychology as politics"]
Brown, L. M., McNatt, P. S., & Cooper, G. D. (2003). Ingroup romantic preferences among Jewish and non-Jewish White undergraduates. International Journal of Intercultural Relations, 27, 335-354.
Malamuth, N. M., & Brown, L. M. (1994). Sexually aggressive men's perceptions of women's communications: Testing three explanations. Journal of Personality and Social Psychology, 67, 699-712.
Other Publications:
Brown, L. M. (1998). Subjectivity and practice: Stereotyping and other results of imposed perspective. In W. M. Parker (Ed.), Consciousness-raising: A primer for multicultural counseling (2nd ed.) (pp. 123-145). Springfield, IL: C. C. Thomas.
Leach, C. W., & Brown, L. M. (1999). Ethnicity and identity politics. In L. Kurtz (Ed.), Encyclopedia of Violence, Peace, and Conflict (pp. 765-775). San Diego: Academic Press.
Courses Taught:
Graduate Proseminar in Social Psychology
Social Psychology and Human Diversity
Stigma and the Self
Lisa M. Brown
Department of Psychology
Austin College
900 N. Grand Avenue
Sherman, Texas 75090-4400
United States

Phone: (904) 813-2218
Fax: (904) 813-2477